SharePoint Alerts Not Working?
SharePoint's built in Alerts are one of the product's most well used features - and one of the features that causes users most problems.
If you want more information on using SharePoint's built in Alerts why not visit our sister site: www.sharepointalert.info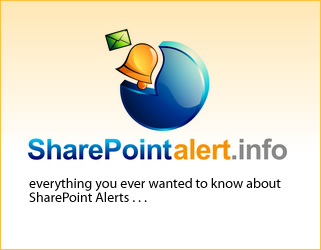 The site includes:
The site is a "work in progress" we are adding content all the time - so if you have any suggestions for content you would find useful please do get in touch.